Sveiki,
Grįžtu su savo pasakojimu apie JAV. Ir šįsyk Nešvilis. Neįprastai man, šis įrašas gavosi labai ilgas. Bet tai bus vienintelis pasakojimas apie muzikos miestą.
Apie našvilį nežinojau praktiškai nieko. Na geri, kad tai Music City, Johny Cash, Honky Tonk ir turbūt viskas. Likus porai mėnesių iki savo kelionės į JAV, couchsurfing'e parašiau kur ir kada planuoju būti JAV. Ir čia pasitaikė keletą labai šaunių ir patarimais dosnių žmonių. Vienas jų buvo Jim, fotografas iš Našvilio. Deja, man lankantis muzikos mieste, jis buvo kažkur išvykęs. Bet prieš atvykstant jis man parašė gana išsamų planą kur ir kada nueiti. Kur geriausi Honky Tonk vakarai, kur geriausia pusryčiauti, kur ilgiausiai veikiantys naktiniai barai ir pan. Dar patarimų davė keli amerikietiški draugai iš Instagram'o. Taigi planų trim dienom turėjau iki kaklo.
Iš new Orleans į Našvilį vykau naktiniu autobusu. Kelionė truko apie 15 val. Rinkausi naktinį autobusą tikėdamasi kelionės metu miegoti. Deja to padaryti praktiškai nepavyko dėl autobuse gerokai per stipriai veikiančio oro kondicionieriaus. Jis taip pūtė, kad buvo nenormaliai šalta. Nors buvau apsirengusi marškinius ilgomis rankovėmis, lininį švarką ir dar buvau apsigaubusi plačia medvilnine skara, purčiausi nuo šalčio praktiškai visos kelionės metu. Šiek tiek gelbėdavo trumpi sustojimai. Tuomet lipdavau lauk, nes net naktį, lauke buvo gerokai šilčiau nei autobuse. Dar šilta pasidarydavo pasižiūrėjus ir gretimai sėdinčią merginą, kuri vilkėjo marškinėliu trumpomis rankovėmis. Iš tiesų tai buvo labai graudu žiūrėti kaip ji iš rankovių ištrauktomis rankomis apsivijusi savo kūną sėdėjo susisukusi į kamuoliuką. Ryte, jau patekėjus saulei, ėmė darytis lengviau, nes pro langą besiskverbiantys saulės spinduliai kažkiek šildė.

Hi,
I am back with my adventures in the USA. And this time it is about Nashville.
Before my visit to Nashville, I didn't know anything about that city. OK, maybe just that it's a Music City, Johnny Cash, and Honky Tonk. A few months before my USA trip I've posted my trip itinerary in Couchsurfing and there were few persons who shared lots of very useful information about what to do in Nashville. One of those persons was photographer Jim. He gave me very well concentrated information about his city and what should I do and where should I go during my short stay there. I've got some useful information from my American friends on Instagram too. And that's one of the reasons I love Instagram and its community so much.
From New Orleans to Nashville I went by bus. I've chosen a night ride because it's kind of a long way. I thought I could sleep during the ride. But I was wrong. I didn't sleep through the whole trip from New Orleans to Nashville because of the freezing air conditioner on the bus. It was so cold. Enormously cold. I've put on long sleeve shirts, linen jacket and wrapped in a wide cotton scarf. But it didn't help much. Only short stops helped a bit. Even at night, it was warmer outside than in the bus. I also felt a little warmer when looked at a girl sitting next to me. She wore t-shirts. It was crying sad to watch her curled into a ball handcuffed her knees under t-shirts. The situation changed a little in the morning. Sunlight started to come through windows and to heat the weather on the bus.
Ganėtinai sušalusi atvažiavau į Našvilį apie 11 val. ryte. Nuo stoties iki hostelio buvo apie 25 min. pėsčiomis. Jaučiausi pavargusi, sušalusi, nemiegojusi, bet nusprendžiau eiti, nes labai norėjau kuo greičiau sušilti. Ir jau po kokių dešimties minučių kelio nuo manęs žliaugte žliaugė prakaitas. Atėjus į hostelį sužinojau, kad checkinas tik nuo 16 val. Bet man leido nueiti į dušą. Labai apsidžiaugiau, tik prausiantis suvokiau, kad neturiu rankšluosčio. Čia mane gelbėjo ta pati skara, kuri naktį gelbėjo nuo šaldančio kondicionieriaus.
Nusipraususi ir kiek atsigavusi nuėjau paslankioti po Brodvėjų. Dar buvo dienos metas, bet kai kuriuose baruose jau grojo gyva muzika. Užėjau į vieną iš rekomenduotų vietų pavalgyti. Tai buvo restoranas, labai panašus į greito maisto restoraną, bet su labai gerais BBQ kepsniais ir labai neskania duona. Aš valgiau nuostabų jautienos krūtininės kepsnį, išgėriau savo mėgiamos Lagunitas ipa ir gyvenimas ėmė dažytis ryškesnėmis spalvomis.
Bus to Nashville arrived at about 11 a.m. It was about 25 min. walking distance from the bus station to the hostel where I stayed. I decided to walk there because wanted to warm up. After walking 10 minutes I was sweating like I've spent an hour on the cardio trainer. When I came to the hostel I learned that check-in here only after 4 pm. But I could leave my stuff and take a shower. In the shower, I realized that I didn't have a towel. But I had a scarf that was warming me on the bus so that scarf saved me once again.
Later I went to scroll through Broadway. As it was early afternoon, there were not that busy as during night time. I went to lunch at one place recommended by Jim. And there I had an amazing beef brisket BBQ, good pickles, and very bad bread. That bread was too wet and too sweet. Anyway, the BBQ was fantastic. I also got my favorite Lagunitas IPA so life, after the sleepless ride for fifteen hours on the bus with freezing air conditioner, became happy again.
Grįžau į hostelį. Susinešiau daiktus į aštuonvietį kambarį, kuriame be manęs, dar buvo keturios merginos. Viena jų, buvo vardu Vanessa. Ji į Našvilį buvo atvykusi iš Australijos. Labai miela jauna moteris, kuri sakėsi beviltiškai įsimylėjusi JAV po savo pirmos kelionės prieš metus. Dabar jaučiuosi panašiai kaip Vanessa - beviltiškai įsimylėjusi. Bet geriau mylėti, nors ir beviltiškai, nei nemylėti visai.
Vakare vėl slankiojau po Brodvėjų, užėjau į kelis barus pasiklausyti gyvo kantrio. Iš pradžių ta muzika, dainininkai, šokantys ir dainuojantys žmonės man atrodė labai fun. Sėdėjau išsišiepusi, filmavau, fotografavau, bet po kiek laiko, ta muzika visiškai suvienodėjo. Man atrodė, kad aš klausausi vis tų pačių dainų, tarsi be paliovos suktųsi užstrigusi plokštelė. Tai šiek tiek ėmė erzinti, tad ilgai neužsibuvusi grįžau į hostelį ir griūvau į savo gultą.
Then I came back to the hostel. Checked in to the room called under Janis Joplin's name. It was a dormitory for eight persons. There were only women and we were five here. One very cute young woman Vanessa was from Australia. She told me that she hopelessly fell in love with the USA after her first visit a year ago. I have the same feeling now as Vanessa has. But I am not sure is it so hopeless? I think it's always better to be in love even hopelessly than not to.
Later I went to Broadway again and was scrolling through the street and going from one bar to another. There was live music in every bar and it was really fun. It was very fun to see singing and dancing, happy people, playing musicians. And as I am not a huge fan of country music, seeing all those performances, still made me feel happy. I was taking pictures, making videos. But after some time I started to feel strange. It seemed that the music was the same in every bar and even people started to look the same. It was too much country music for me that night so I came back to the hostel.
Kitą dieną praleidau vaikščiodama po Rytinį Nešvilį. Turėjau ilgą sąrašą vietų, kurias planavau aplankyti. Rytinis Nešvilis smarkiai skiriasi nuo centrinės miesto dalies ir ypač Brodvėjaus. Kalbant apie brodvėjų, tai turbūt dar niekada gyvenime nebuvau mačiusi tiek daug girtų žmonių 7 val. vakaro. O ir dar tie benamiai prašantys pinigų. Visi be išimties vaikštinėja su ant kartono užrašytomis frazėmis kaip "Homeless hopeless help me", "Homeless jobless". Kai kurie net surašo trumpus gyvenimo faktus neva paaiškinančius jų situaciją. Gali būti, kad tų žmonių gyvenimai tikrai labai sunkūs, ir matyt yra tokie. Bet mačiau ir tokių beviltiškų tinginių į kuriuos žiūrint darėsi pikta. Stovi jaunas gražus bernas, ilgais gražiais plaukais su kartono gabalu ant kurio parašyta "Why lie need weed" . Tai pro tą bičą praėjus net nusikeikiau ir garsiai pagalvojau "why lie go work". Vienam tokiam davaiau cigaretę, tai iš pakampių dar trys atlėkė. Ir graudu ir juokinga.
The next day I decided to explore East Nashville. I had a long list of places to visit in that part of the city. And to be honest East Nashville seemed much more attractive to me than the central part and especially Broadway. I loved Broadway but it was enough for me to spend only one night there. I've never seen that many drunk people in one place on Monday at 7 pm as I did it on Broadway. And I have never seen that much homeless people as well as I have seen in Nashville. I don't blame them. I think their lives are really complicated. But some of them seemed like just hopeless lazy bastards. One quite handsome young man with a beautiful long hair was holding a cardboard with a phrase written on it "Why lie need weed". Fuck you go work I've thought out loud passing through him.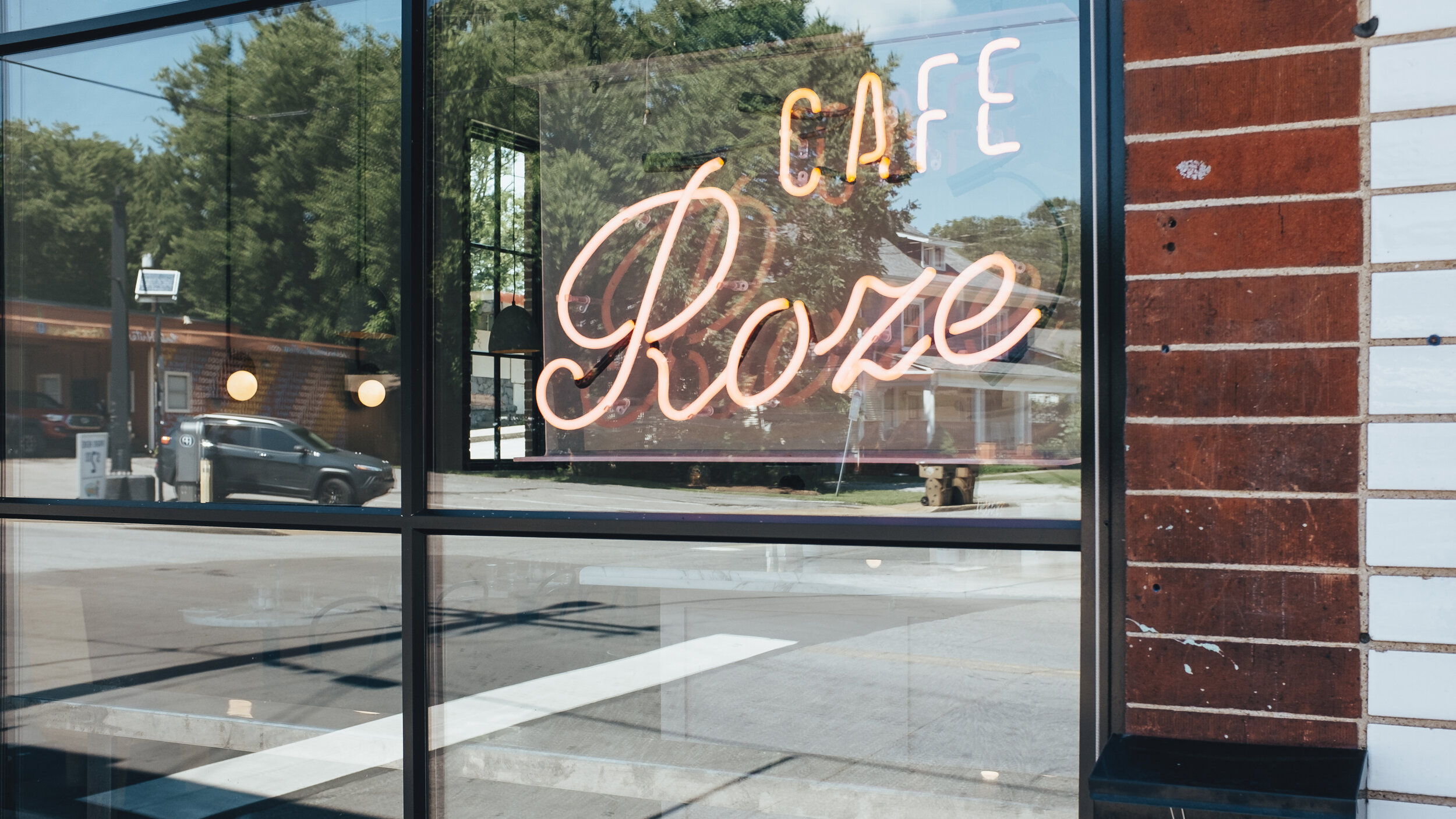 Bet grįžkim į rytinį Našvilį, kuris man pasirodė kaip tykus kaimas, lyginant su Brodvėjaus triukšmu. Tą dieną daug vaikščiojau ir daug valgiau. Visų pirmą nuėjau vėlyvų pusryčių į "Roze" cafe. Labai hipsteriška ir miela vieta. Kiek vėliau sustojau išgerti kavos "Ugly Mugs" kavinėje. Bene skaniausia kava, kurią teko gerti kelionės metu. Tik labai suerzino, kad kavą patiekė plastikinėje stiklinėje. Šiaip, bendrai paėmus, ten suvartojama labai labai daug plastiko.
Dar vėliau nuėjau iki "Crying Wolf" baro ir įsimylėjau jį iš karto. Buvo ankstyvą popietė ir buvo siaubingai karšta. Aš norėjau išgerti alaus, bet man padavė kokteilių meniu ir aš susigundžiau jų paragauti. Karštą dieną, ankstyvą popietę, gerti kokteilius ne pati geriausia mintis. Bet, kita vertus, tai buvo mano atostogos ir aš smagiai leidau laiką. Barmenas pasirodė toks savo vietoj. Bendraujantis, bet nepernelyg įkyrus. Tad sėdėjau sau introvertiškai prie baro, ragavau kokteilius, fotografavau ir kartas nuo karto persimesdavau keliomis frazėmis su barmenu. Visiškas chill. Jei kada nors gyvenime man dar teks grįžti į Nešvilį, tai labai tikiuosi, kad tas staugiantis vilkas dar staugs ir manęs draugiškai lauks.
Po crying wolf patraukiau į "Mas tacos por favor". Ir tai ta vieta kur aš valgiau pačius skaniausus tacos ever. Aš buvau tiesiog sužavėta vietos paprastumu, populiarumu ir nuostabiais tacos, kad net ėmiau galvoti apie savo taqueria Vilniuje. Bet Vilniuje jau yra labai gera taqueria Uptown Bazzar'e ("Donde taqueria"), tai savo kol kas dar neatidarinėsiu.
I started my day in East Nashville with brunch at the "Roze" cafe. It's kind of hipster place. Healthy food. Delicious coffee. I had a poached egg with avocado, fried tomato, and quinoa. And iced coffee. Later I went for another cup of coffee to "Ugly Mugs" and it was the best coffee I've got during my trip. Just I wasn't very happy that my coffee was served in a plastic cup. It's annoying.
Later I dropped into "Crying Wolf" and fell in love with this place. It was an early horribly hot afternoon. I was thinking about a pint of cold beer but the bartender gave me a cocktail menu which looked very inviting. It was not a very good idea to start drinking cocktails on such a hot afternoon. But I didn't care. It was my vacation and I enjoyed my time there. The bartender was the type of man that I like. Easy going but not too chatty. So I was introvertly sitting at the bar, sipping cocktails, photo shooting and from time to time answering bartenders questions about my trip to the USA. If I'll ever have an opportunity to be back in Nashville I hope that Crying Wolf will still be waiting for me.
After the afternoon cocktail session, I headed to grab some food at "Mas tacos por favor". And there is a place where I've eaten the best tacos ever. I was fascinated by the simplicity and popularity of that place and insanely delicious tacos of course. To be honest I've never been a huge fan of tacos or Mexican cuisine in general. I liked it but it was quite rare in my kitchen. After my trip to the USA, I started to dream of opening my own taqueria. I thought there were no good tacos in Vilnius until I've found "Donde taqueria". In my opinion, they serve the best tacos in Vilnius at the moment and I don't need to open my own.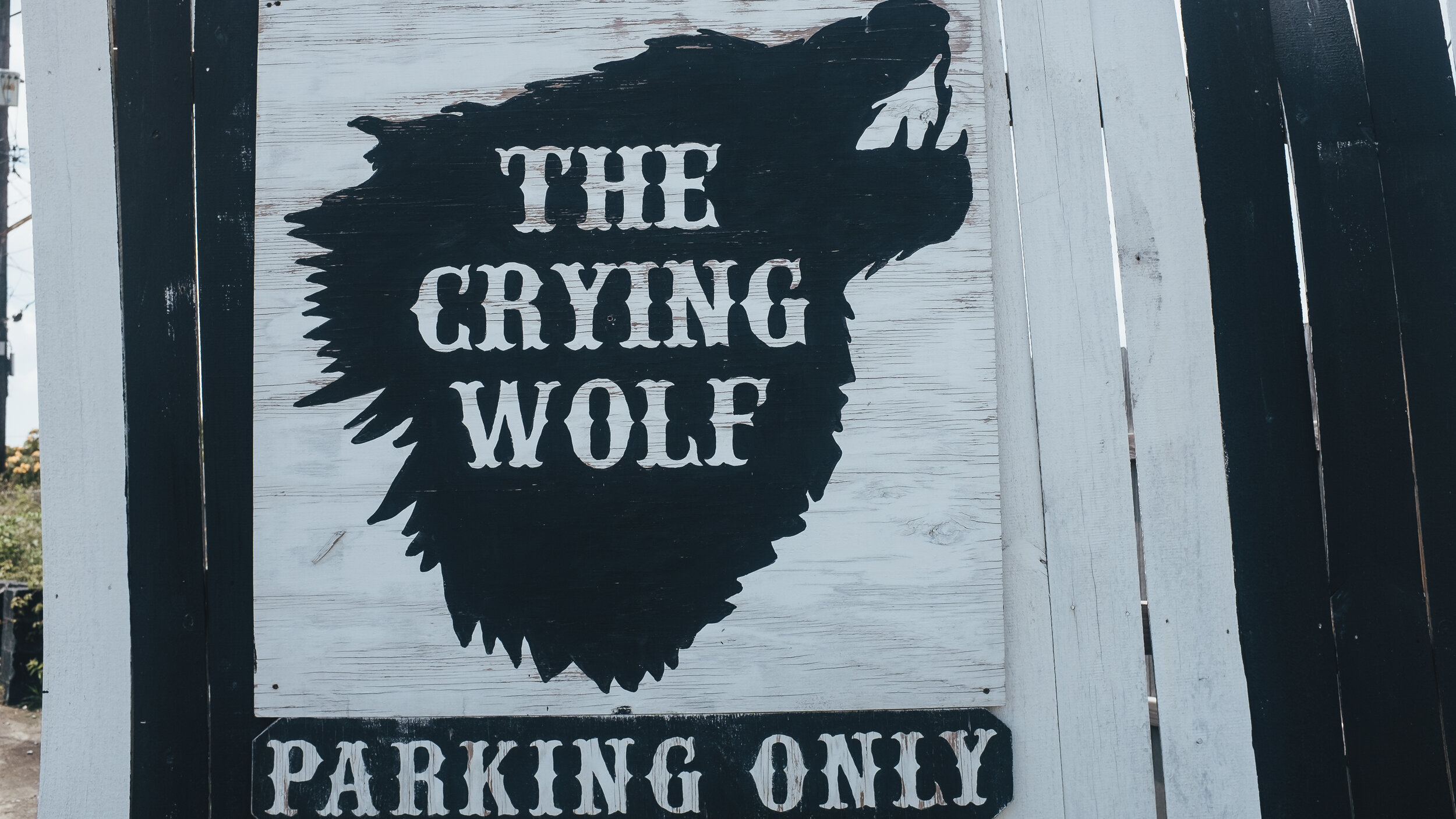 Mano bičiulis iš couchsurfing sakė, kad geriausi honky tonk vakarai vyksta ketvirtadieniais, aš, deja, jau ketvirtadienį ryte buvau suplanavusi išvažiuoti. Bet jis taip pat sakė, kad neblogai yra ir antradieniais Honky Tonk Tuesdays kažkokiuose veteranų namuose Rytų Nešvilyje. Kadangi visą dieną ir taip tyrinėjau tą miesto dalį, tai ir vakare susiradau tuos veteranų namus. Ir tai buvo tikrai verta vieta aplankyti. Aš buvau vienintelė turistė ir dar iš Lietuvos. Prieš įeinant į tuos manus reikėjo ne tik parodyti savo ID, bet ir užsiregistruoti svečių lape. Prieš prasidedant koncertui vyko šokių pamoka. Žmonės rinkosi paties įvairiausio amžiaus. Jaunimas daugiausia šoko, vyresni žaidė kortomis. Toje aplinkoje vėl pasijutau kaip kine. Pasibaigus šokių pamokai prasidėjo koncertas. Tie Country muzikantai man atrodė tokie išdidūs, tokie savimi pasitikintys ir patenkinti. Tokie wow vyrai kurių nori visos moterys. Vienas man ypač pasirodė patrauklus ir charizmatiškas. Atrodė, kad ir to vakaro dalyviai į jį kažkaip kitaip ypatingai žiūri. Labai užsimaniau jį nufotografuoti. Bet tas mano kuklumas. Stovėjau lauke ir stebėjau jį rūkantį ir besišnekučiuojantį su kažkokiu jaunu vaikinu, kuris, beje taip pat atordė labai įdomus ir patrauklus. Aš prisidegiau cigaretę. Nervingai rūkiau ir net pačiai iš savęs juokas ėmė. Dar įtraukiau kelis dūrmus, išsitraukiau kamerą ir priėjau prie tų dviejų dailių vyrų. Paklausiau ar galėčiau juos nufotografuoti. Iš tiesų norėjau tik to vieno vyro nuotraukos, bet negi kito prašysiu pasitraukt. Tad, pagalvojau, du geriau nei jokio. Jie mielai sutiko ir dar padėkojo, kad atsiklausiau leidimo. Jie manim susidomėjo, nes buvau ne vietinė. Šiaip, Amerikoje dėmesio kaip ne vietinė sulaukiau gana daug. Štai ir po tos mini fotosesijos grįžau dar į koncertą ir prie manęs ėmė trinitis toks vidutinio amžiaus vyriškis. Kvietė šokti. Aš išsisukinėjau ir šįsyk kategoriškai atsisakiau. Nes mačiau kaip jis profesionaliai šoka tas amerikietiškas polkas su ragučiais. Jis visaip mane kalbino, sakė, kad išmokys šokti. Bet aš užsispyrusiai purčiau galvą. Iš tiesų jaučiausia žiauriai pavargusi po ilgos dienos ant kojų.
A mate from the Couchsurfing told me that the best Honky tonk nights take place on Thursdays. But on Thursday morning I was leaving Nashville. Then he recommended not to skip Honky Tonk Tuesday nights in East Nashville. So as I was strolling in that part of the city all day then decided that I need to have some fun in the evening there too. The concert took part in the American legion post. As it is a quite hidden Honky Tonk gem I was the only tourist there that night. Before entering the building the lady asked me to show my ID card and also I needed to sign in a guest list. There were people of quite different ages. Younger were dancing and older were playing cards and enjoying the concert. I need to mention that before the concert started there was a dancing lesson with a teacher. Being in that place I had a feeling that I was in the movie once again. The musicians and singers looked very cool and self-confident guys. One of those guys seemed very attractive and charismatic to me. Even other people interacted with him in a different way. Every time seeing him I wanted to photograph him. But I didn't know how to approach him. Then I followed him outside. He lit a cigarette as did I. Then he started to talk with another guy who also looked interesting. So I was smoking nervously and gazing at them. Then I realized how ridiculous that situation is and it made me laugh. I took my camera and asked them if I could take a picture of them. And they said yes. That simple. Then I came back to the concert. One man asked me to dance with him but I strictly said no this time. I saw how professional he danced. He promised to teach me but I was too tired after all day walking.
Kita diena buvo palyginus nyki. Lijo. Nuėjau į populiarų "Woolworth on Fifth" restoraną papusryčiauti. Ten prie įėjimo mane pasitiko labai miela administratorė. Ji mane iškart pavadino princese, pagyrė mano mielą akcentą ir rūpinosi manimi tarsi būčiau buvusi jos giminaitė. Užsisakiau deviled eggs. Tai buvo viena iš mano svajonių, Amerikoje paragauti deviled eggs. Na ir nieko ypatingo. Namuose geriau pagaminu, bet buvo skanu. Ir smagu kai svajonės, kad ir tokios paprastos, išsipildo. Dar suvalgiau žuvies tako. Juos man rekomendavo greta sėdėjęs vyras. Sočiai prisivalgiusi išėjau ir supratau, kad palikau savo skrybėlę. Apėjau restoraną, bet niekur neradau. Na, galvojau, bus gera proga įsigyti naują, ir dar Nešvilyje, kur galima rasti tikrai labai gražių skrybėlių. Jau išeidinėjau pro duris kai administratorė man sušuko norėdama palinkėti geros dienos. Aš jai taip pat palinkėjau geros dienos ir nusišypsojau. Tuomet ji manęs paklausė ar aš nebuvau su skrybėle. Tai buvau, atsakiau, bet niekur jos neberandu. Tai ji sukėlė visą restorano personalą ant kojų ir surado mano skrybėlę. Taip naujos ir nenusipirkau, o šią vis vien paskutinę dieną palikau Čikagoje prieš skrisdama namo.
Vėliau nuėjau į Gluch rajoną. Ten nusipirkau džemperį su kapišonu ir užrašu NASHVILLE. Džemperį pirkau ruošdamasi kitos dienos kelionei autobusu į Luisvilį. Maniau, kad kapišonas man pravers saugantis nuo tų nesveikai stipriai šaldančių kondicionierių. Bet neprireikė, nes autobuse iš Nešvilio į Luisvilį kondicionierius buvo tinkamai nustatytas ir važiuoti jame buvo jauku.

The next day was very passive. It was raining. I woke up quite late and couldn't choose where to go to have brunch. I was considering a few places but finally chose "Woolworth on Fifth" restaurant. Restaurant administrator, a very sweet lady welcomed me warmly, called me a princess and said that I speak with a very sweet accent. She cared about me like I was her daughter or niece. I sat by the bar and ordered deviled eggs. To try devilled eggs in the USA was one of my dreams. I know, I can make it myself at home, but it's not the same. So I made one of my dreams come true. And it was good. I liked those eggs, but, to be honest, I like mine homemade more. A man who was sitting next to me said that there was a very good fish taco so I had those too. And he was right, the taco was delicious. I finished my brunch and decided to walk to the Gulch district. When I left the restaurant I realized that I lost my hat. I came back to the restaurant but couldn't find it. I decided to get a new one in Nashville where you can get really nice and good quality hats. But I didn't need to get a new one because the administrator, that sweet lady, before saying goodbye asked me where my hat. I told her that I couldn't find it. Then she asked the restaurant staff to find my hat and they did it. So I didn't get a new hat and actually left the old one the last day in Chicago before coming home.
In the Gulch district, I've found a very nice souvenir shop. There I've bought a hoodie and I've done it for a reason. I wanted to be prepared for those enormous air conditioners on the bus before my trip to Louisville. But this time the air conditioner on the bus was perfectly adjusted.